1868
Foundation in Berlin, acquisition of Château de VAUX in Lorraine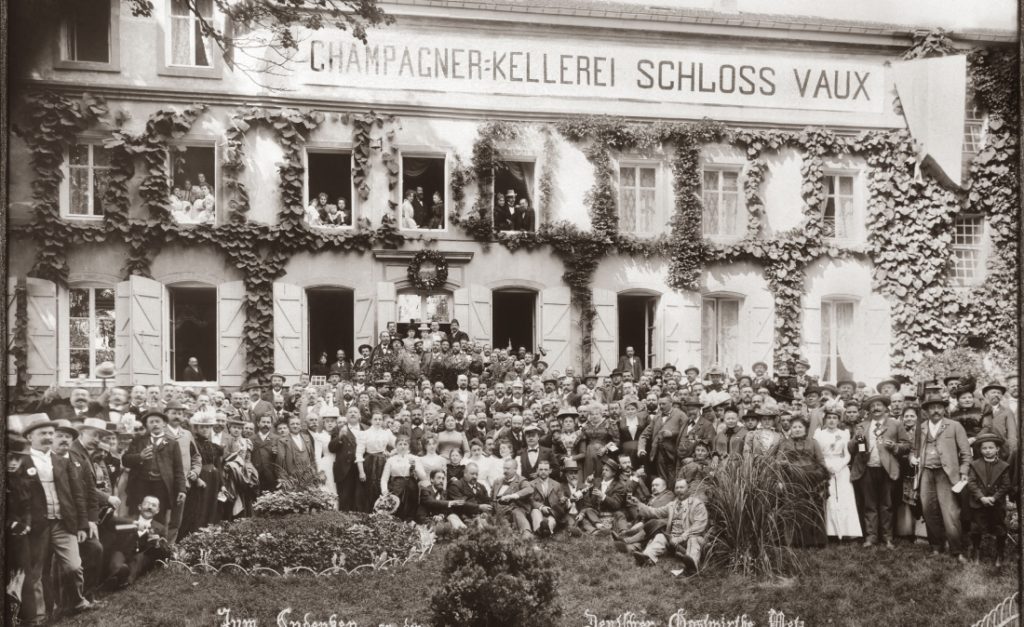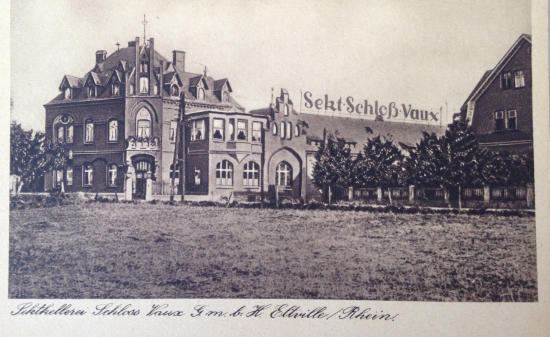 The story of VAUX begins with…
the founding of Schloss VAUX in 1868, in Berlin. In the years that followed, the company acquired Château de VAUX, located on the Moselle near Metz, along with an extended stretch of vineyards. These would become the foundation for a German "sekt house." For over forty years, Château de VAUX, located in the village of VAUX, also held the company's sekt cellars. After the first world war, however, German property owners were forced to leave France. The manufacturing base was shifted to Eltville on Rhine, known as the city of roses. Schloss VAUX turned its focus to the fantastic terroir of the Rheingau and the production of fine sparkling wines.
1982 – 88
Takeover of VAUX Castle by a small circle of friends under the leadership of Gustav Adolf Schaeling and transformation into a joint stock company.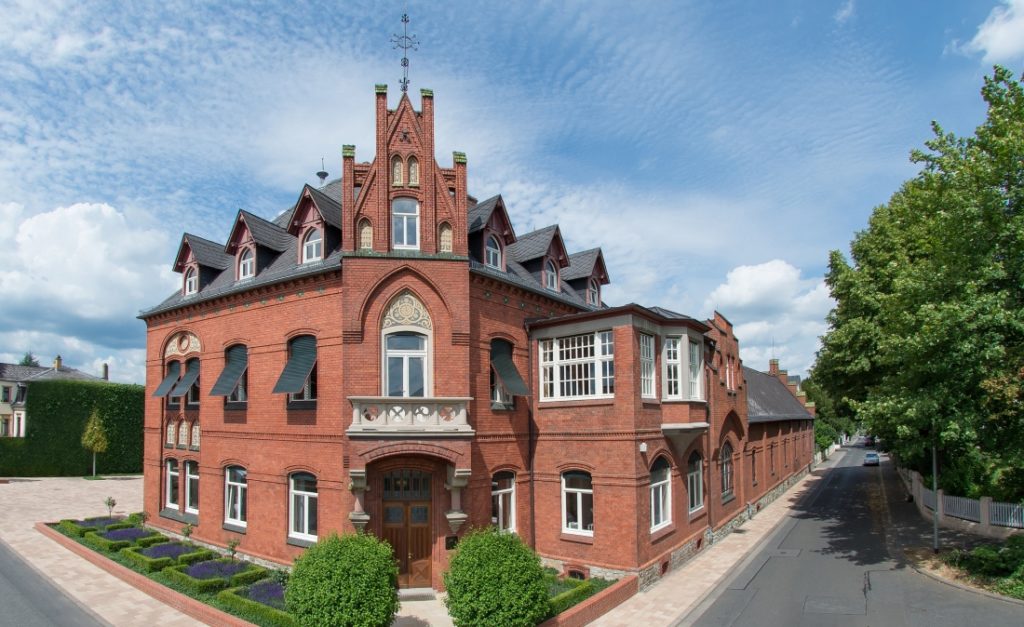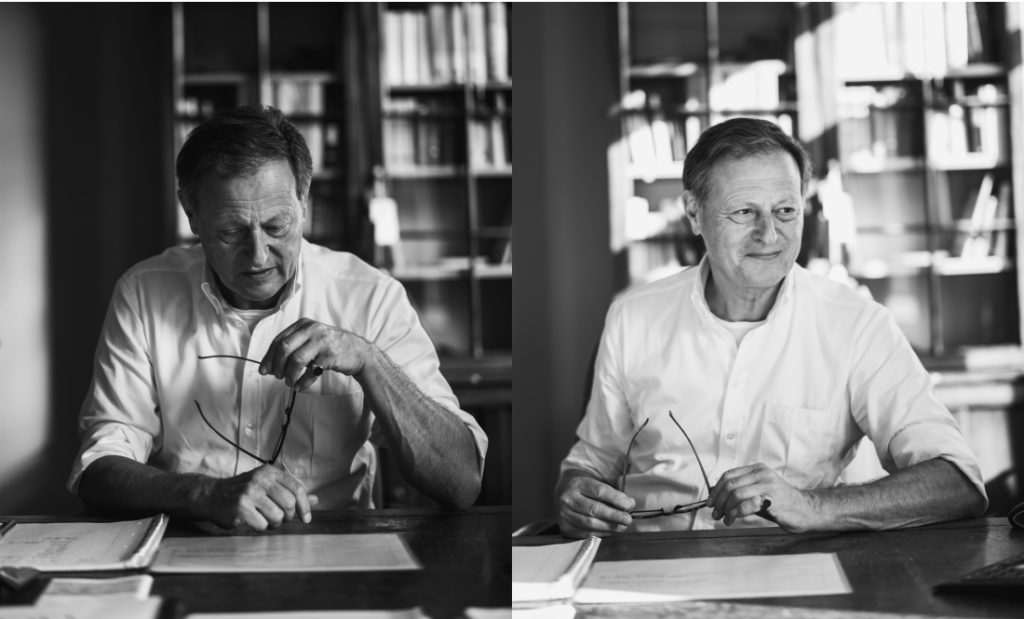 1998
Nikolaus Graf von Plettenberg becomes Chairman of the Board of Management, Prince Michael zu Salm-Salm becomes Chairman of the Supervisory Board.
In 1982, a small, renowned group of friends acquired Schloss VAUX…
from a subsidiary of the Dresdner Bank. Bank Manager Gustav Adolf Schaeling of Wiesbaden assumed the role of chairman of the board and began rejuvenating the storied sekt house. Five years later, its owners converted the sekt producer into a joint stock company. A group of 60 shareholders emerged, all dedicated to the Rheingau's remarkable wine and sekt culture. Nikolaus Graf von Plettenberg led the sekt production from 1998 to 2021.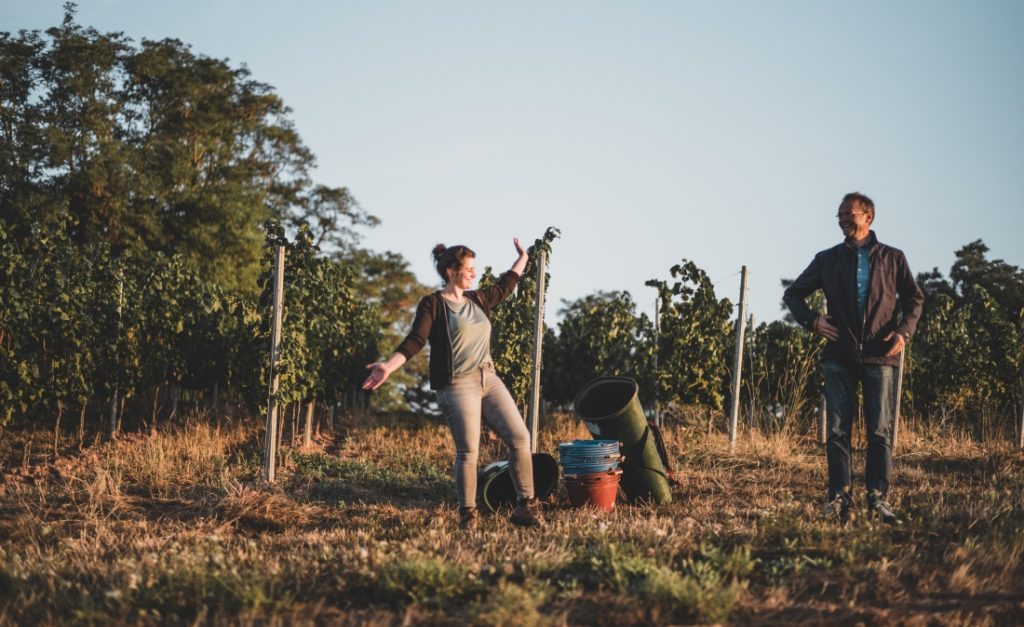 2014
Acquisition of an own vineyard with 7 ha in Geisenheim
2022
Christoph Graf takes over as CEO from Graf von Plettenberg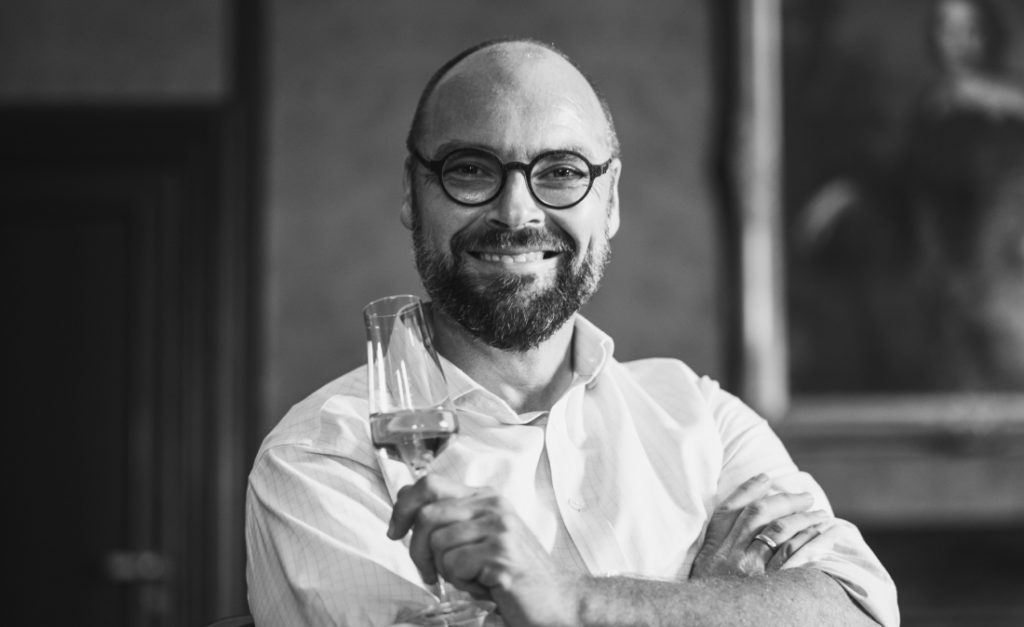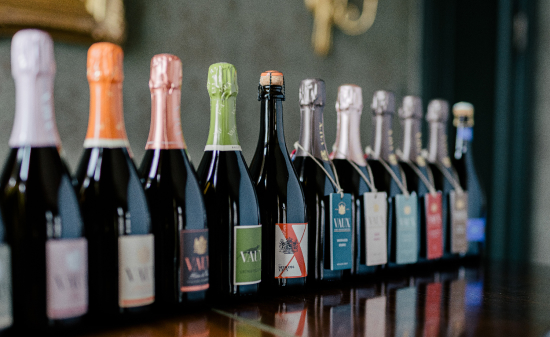 TO A
CONTINUING exiting sparkling
wine story!
Arrived in the NOW…
His role was taken up by Christoph Graf in 2022. Michael Prinz zu Salm-Salm serves as chairman of the supervisory board. Other shareholders include the Prince and Princess Salm and Georg Graf zu Castell-Castell. Their involvement helps ensure that Schloss VAUX can maintain its private character while producing the finest of luxury products: world-class German sparkling wine.